As I mentioned yesterday, we made sure to get together with our respective families during our St. Petersburg stay in order to do early Christmas celebrations. My family Christmas was a bit tough to schedule, as my dad works retail (you may have heard that the days leading up to Christmas are a bit busy for folks in that line of work), and my sister is just constantly swamped with shows, rehearsals, and what not. But, they both had some free time the morning of Friday, December 20, so that day became Baird Christmas Day.
Heather came over around 11:00 and we all just spent some really nice time together. We exchanged gifts, listened to Christmas music, and had a tasty lunch. Just good old-fashioned family holiday fun.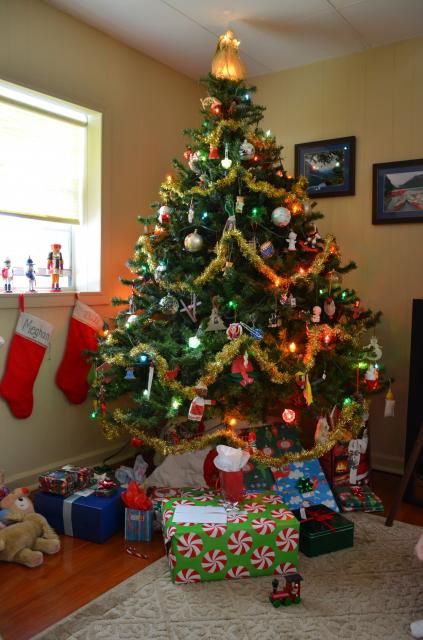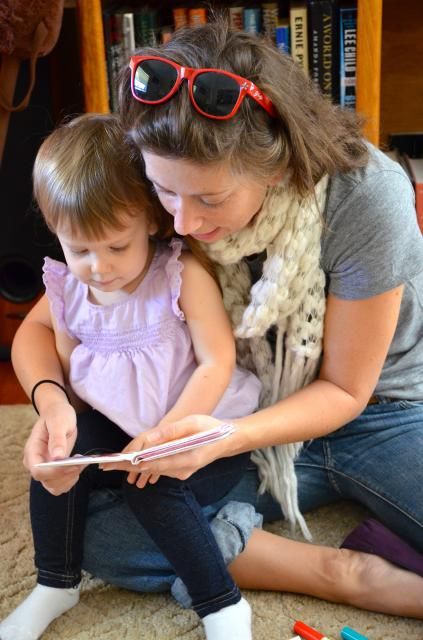 Ellie and Auntie Heather reading together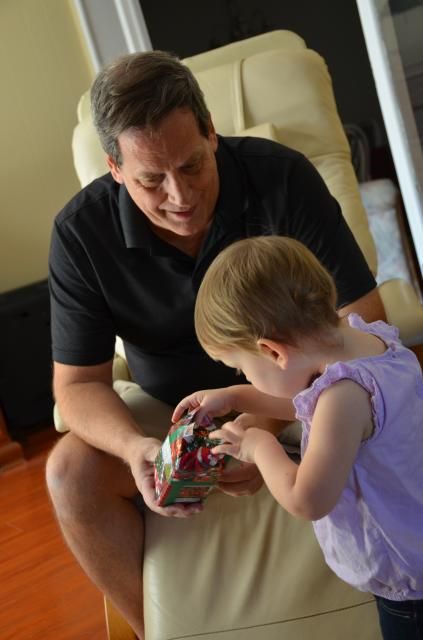 Ellie opening a gift from Papa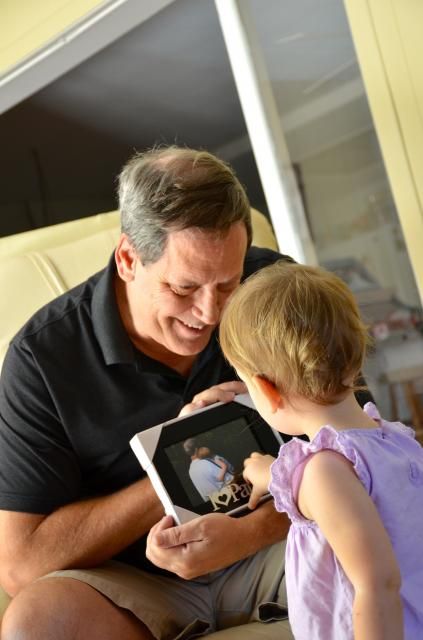 Papa opening a gift from Ellie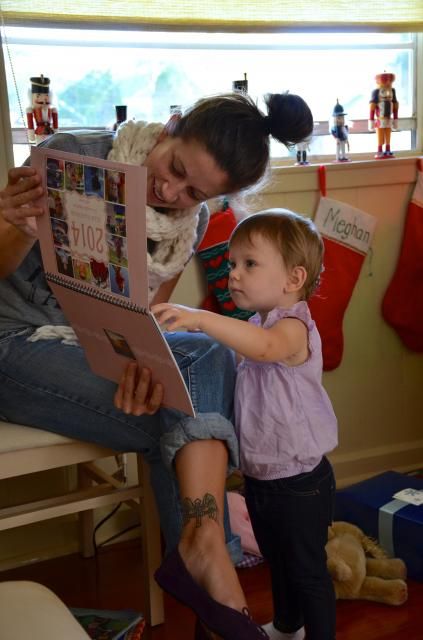 Heather checking out her 2014 Ellie Calendar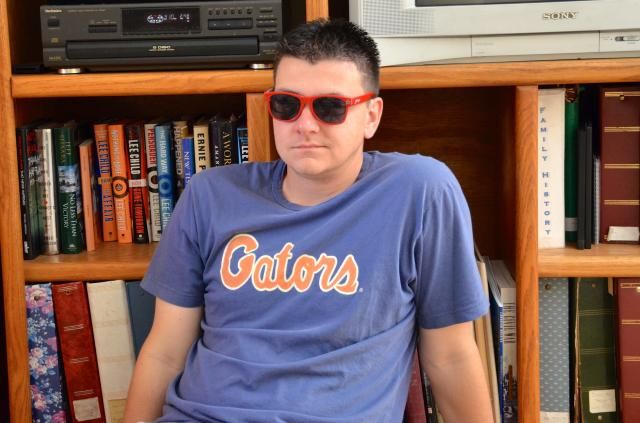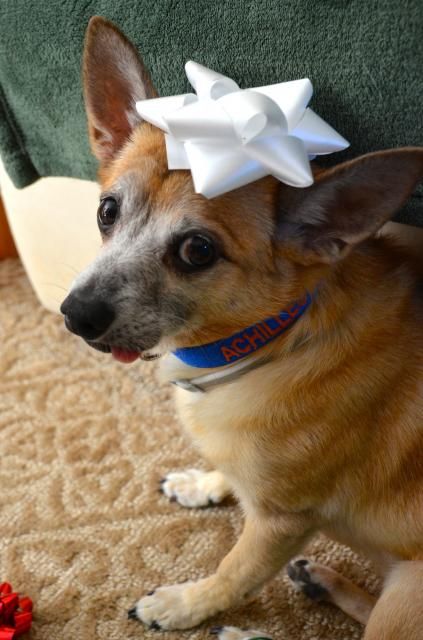 Tongue out, bow on. He is also rocking this look.
By the time presents and lunch were over, we were all plumb tuckered out.
Not pictured: everyone else falling asleep all over the place.
It was a short and early Christmas celebration, but really, really nice nonetheless. Thanks to my super busy father and sister for making it happen!