Today Ellie is celebrating her very first Valentine's Day, and is looking rather festive.
She has been spreading the love by making valentines for her nearest and dearest...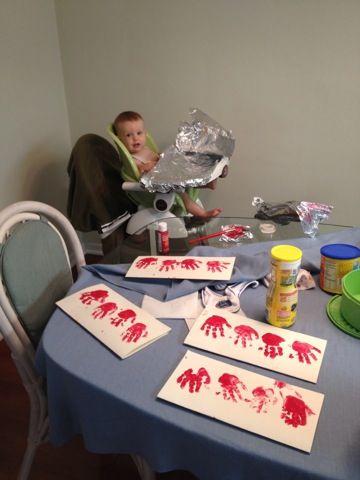 ...including this hand-painted masterpiece for her Daddy: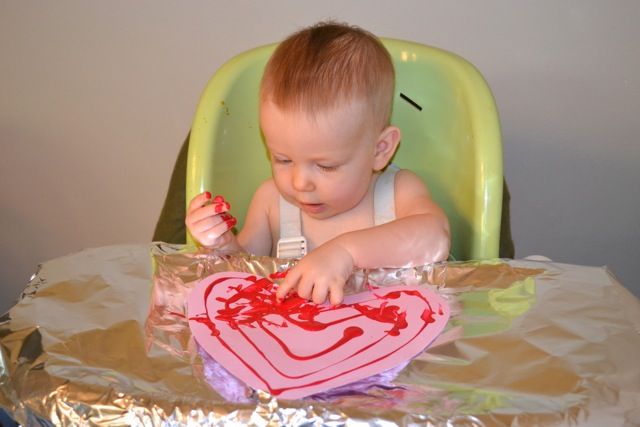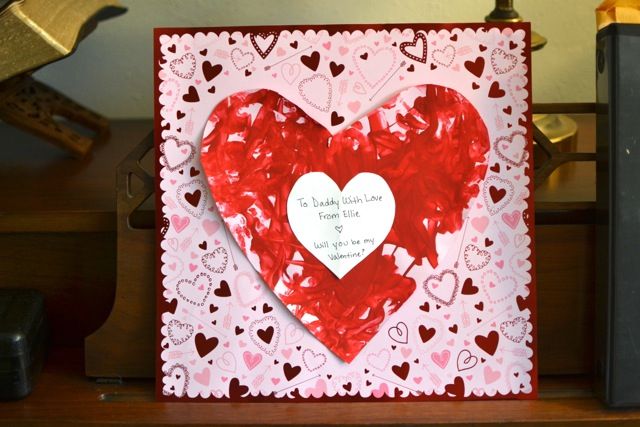 As for her dear old parents, we don't have much planned. We have never been much for big Valentine's celebrations, but naturally we will spend some time expressing our love for each other, our relationship and our family. Because we do have one wonderful family, if I do say so myself. And I am so very lucky to have Eric and Ellie as my valentines this year.
Happy Valentine's Day, all! Here's to a day of love, hugs, kisses, and time spent with those you adore most. And, maybe some chocolate, too.