I realize that yesterday I may have been a bit "oh woe is me" about leaving New York, but one major perk of living in Florida again is being close enough to see my sister's latest shows. I was able to catch her in
A Christmas Carol
this year, which I loved, and this past weekend we were able to see her in
9 to 5: The Musical
at the Show Palace Dinner Theater in Hudson.
Eric and I drove up to Weeki Wachee on Saturday morning to leave Ellie with my mom, despite how much my mom
hates
babysitting Ellie. (Sarcasm, folks. Huge amounts of sarcasm here.) Then Eric and I were off to the theater for lunch and the matinee performance.
My playbill, accompanied by a little day drinking. Not a bad afternoon.
Let me tell you what. My sister is awesome. Like, really, really, awesome. In this show, she plays the part of Judy, one of three female employees out to see that their horrible chauvinistic boss gets what's coming to him while improving their corporate life in the process. Judy is the timid new employee, recently dumped by her cheating husband, learning to live life on her own for the first time. The show sees her come into her own and find her strength, and Judy's solo "Get Out and Stay Out" in the second act is proof that by the time her husband comes crawling back, she has found her backbone.
Timid Judy at the start of the play
In this promo photo, you can see that Judy has really found her inner Independent Woman, am I right?
And my sister
killed it.
She rocked it as Judy. She was funny, sweet, and endearing. And that solo? Blew me away. Eric and I both agreed it was the best we have ever heard her, and it left me with tears in my eyes (as Heather's solos always do) and Eric muttering profane exclamations of awe under his breath. I was so glad that I was able to be here to see this show.
Meanwhile, back at Grammy's house, Ellie was doing some eating, some dancing, some book-reading and some snoozing in her stroller. From the sound of things, Grammy took good care of her while we were at the show, and afterwards, Heather came over too so we could all spend a little time together. My poor sister is so busy with all her performance schedules that I hadn't seen her since Christmas! So it was great to have that opportunity to visit. (And, she has a rare day off this week, so I'll get to hang out with her again! Yippee!)
Ellie out and about in her stroller with Grammy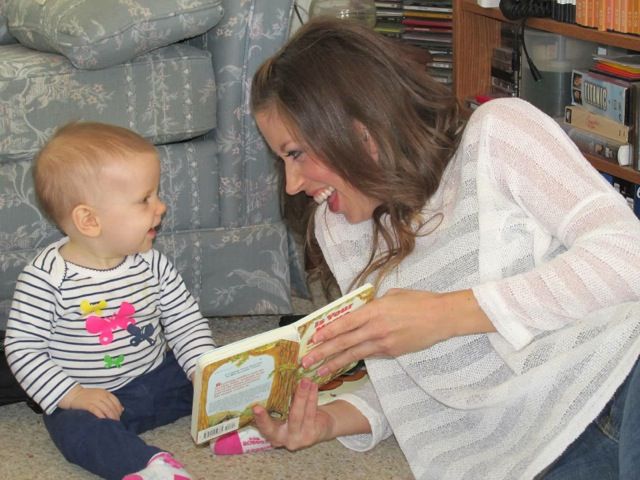 Reading with Auntie Heather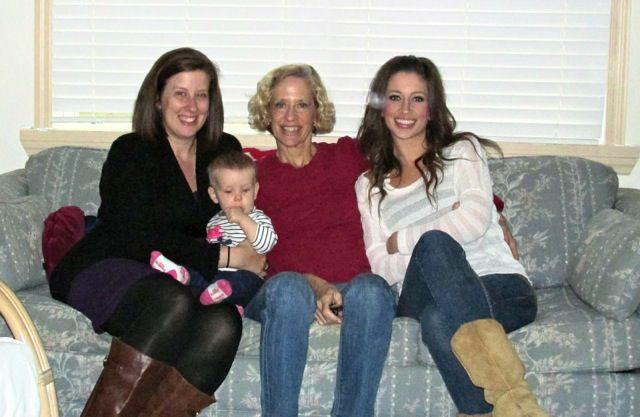 Thanks to my mom for babysitting so Eric and I could have this "date day" to see Heather's show, and thanks to Heather (and the rest of the cast of
9 to 5
) for being awesome and putting on a great show. It was a very fun Saturday!
For any of you who are in the Tampa, FL area and would like to see
9 to 5: The Musical
, do not fret! You still have time! The show runs through February 24th with shows on the weekends and select Wednesdays and Thursdays. You have the option of your ticket including the dinner buffet or you can opt for the show only, but either way, you're going to enjoy yourself. You can find more information
here
. Go see this show, my friends! Judy is going to knock your socks off!
(The usual disclaimer: I am in no way compensated for this post nor does my sister benefit in any way other than loud cheers from the audience when you all go see her perform. I'm just a proud big sister who wants to show off her awesome little sister!)