I am overjoyed to announce the birth of our daughter, Elizabeth Alice!
Our sweet little Ellie came into the world in a rather dramatic fashion by cesarean section at 3:27 p.m. on March 29, 2012. She weighed in at 8 lbs 7 oz, measured 21 inches long, was sporting brown hair and dark blue eyes, and looks just like her daddy. Her birth was the most emotionally intense and incredible moment of my life.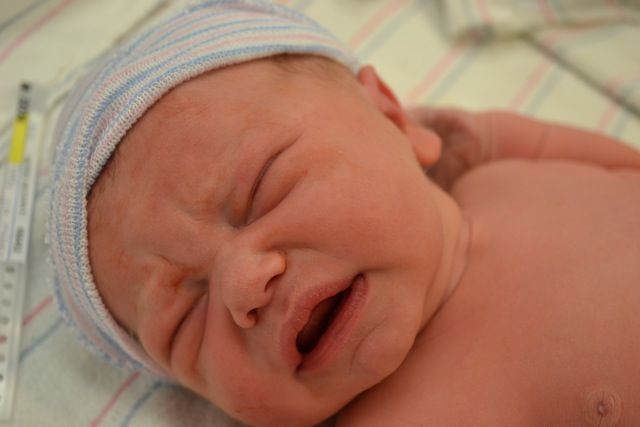 Due to some complications on my part, we spent a little extra time in the hospital, but were discharged yesterday and are so happy to be home. Everything about Ellie is absolutely perfect, and I am on the mend as well. We could not ask for anything more!
I have lots to tell you about how Ellie came into this world, but I plan to spend most of this week debriefing and processing before I get into all that. Plus, I have a hungry little munchkin on my hands that needs a little bit of attention from her mama!
Now I'm off to cuddle my sweet girl and try to keep my heart from exploding all over the place. Honestly, how did I get to be so lucky?