Before I get into the meat of Ellie's birth story, I wanted to just briefly mention the last few days Eric and I spent as just a couple before turning into parents. I was so uncomfortable towards the end of my pregnancy, and although my due date hadn't hit just yet, I was anxiously awaiting labor. I was ready to meet my little girl! Plus, I was starting to feel like if I got much bigger I might tip over forwards: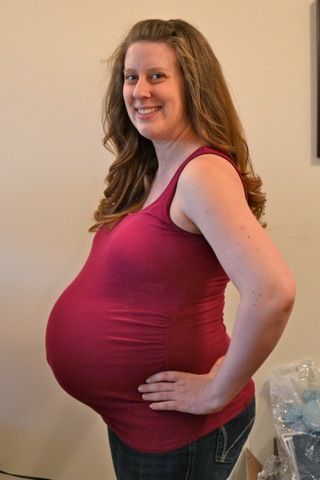 The last official belly pic I took, at 39 weeks.
(I was still pregnant at 40 weeks, so really could have taken a 40-week pic, but I was in labor at that point and in no mood for posing.)
In order to try to stay patient, I tried to look at each day with no sign of baby as another day that Eric and I got to just be "us." Each night relaxing on the couch together could be our last before baby, each dinner could be our last, etc. It did help me to appreciate each day when I otherwise would have spent my days being impatient.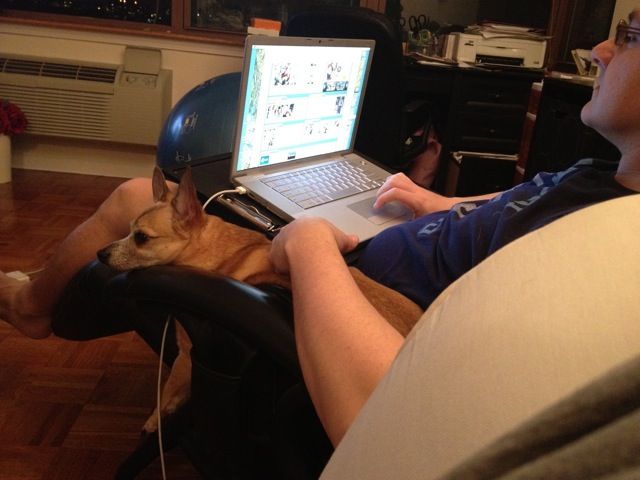 Even Achilles seemed to be trying to savor each moment.
And when I was feeling up to it, we tried to get out on the town for some little dates. The Thursday before I started labor, we went out to a local Italian restaurant and split a spicy seafood pasta dish for two:
We had a nice little table for two right by the window and shared some great conversation. It was a lovely little date.
The Saturday before I started labor (the day before, in fact!) we did a little baking together at home. We made chocolate labor cake from a recipe I found online (
here
). Would it really induce labor? I had no idea. But I'm willing to try eating chocolate cake to find out. And it was GOOD. And I did start labor within 24 hours, so maybe it works? (Although if it only induces the type of labor I had, I wouldn't recommend it! You'll see as the week goes on...)
The Sunday that I started labor, Eric and I had our very last date as a family of two. We walked out to the mall for lunch, where Eric tried the crazy Taco Bell Dorito-shell taco. Then we saw The Hunger Games, and on our way home we stopped for dinner at a local tavern. I started labor just a few hours later, so I'm really glad that Eric and I had that last day to spend together before things got crazy.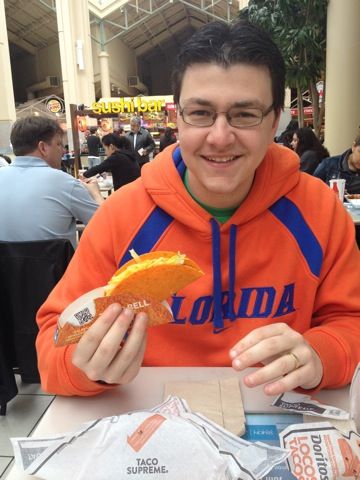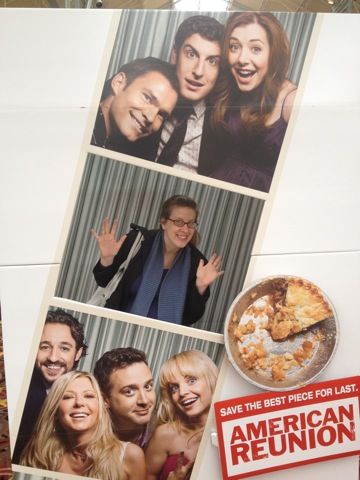 We didn't see this movie of course, but did have fun with the photo op in the movie theater lobby
Tomorrow I'll begin my retelling of the birth saga, but I really am so glad that Eric and I were able to make the most of our time together before Ellie made her big dramatic entrance so I wanted to put that on record here, too!