A little later than expected, but here I am! It turns out I'm a lucky girl in that the two biggest snowstorms Eric and I have seen since leaving Florida in 2005 happened this month: the first on the day I was scheduled to fly to Florida for the cruise, and the second the day I was scheduled to fly back. My flight back from Ft. Lauderdale yesterday was cancelled, but thankfully my mom had come to Ft. Lauderdale to spend the day with Heather and me and was able to take me back to Tampa, where I was able to fly back to NYC from this morning. So, here I am!
But enough plane talk. Let's talk boats. I had an
amazing
time on the cruise. Heather was a great hostess, and I loved seeing where she lives and what she does day in and day out. I went to every one of her (fabulous) shows, we ate a lot, we drank a fair bit, and we had tons of adventures. We did so many incredible things.
As I tend to do, I took a bajillion pictures. So, the next couple days are going to be spent editing, making cuts, and generally getting my life in order. Then, the recaps will begin - probably one for each island, similar to what I did for our Europe trip last summer. That's the best strategy for my own sanity and organizational needs. Of course, this means it will take about forever to get this all recapped, and I naturally don't expect you all to read every word I write. I just like to have it all recorded for my own memory, but I hope at least some of you will read a little about our adventures. Or at least, please enjoy the pictures!
To whet your appetite, I put together a little collage of a few of my obvious favorite pictures from the trip. Check it out: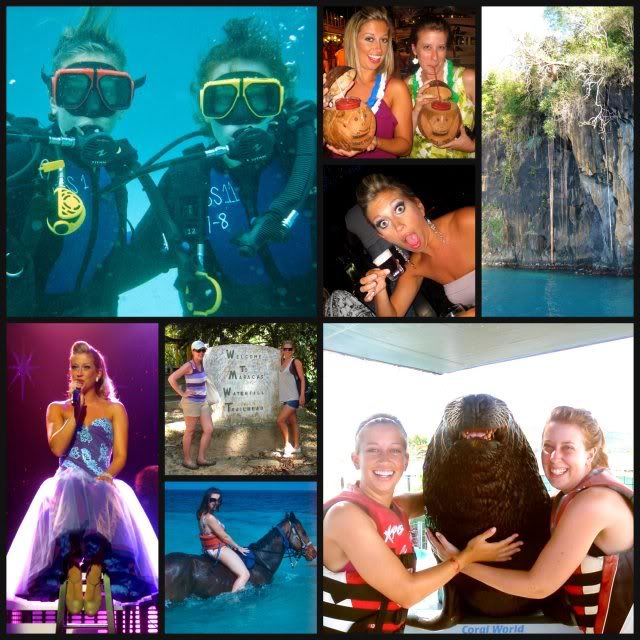 So, until recap time, I will be enjoying my weekend and being reunited with my husband, whom I missed very much. I hope you all enjoy the rest of your weekend, too!