We had our first beach day of the year over spring break! The weather has been heavenly lately and we took advantage with a morning at Jacksonville Beach a couple of weeks ago. The kids loved playing in the sand and the kiddie pool we brought with us, and as the tide went out, Ellie really enjoyed playing on a little sandbar and in the pools of water left behind.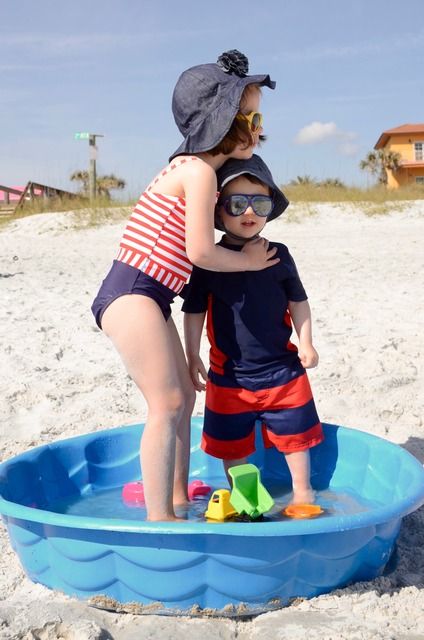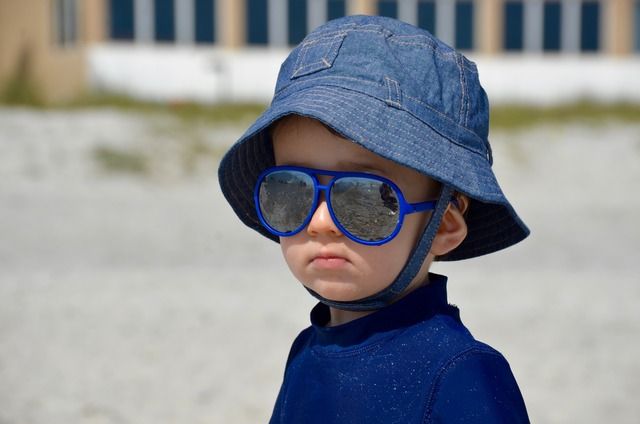 Officer E.J. is here to make sure nobody has TOO much fun at the beach.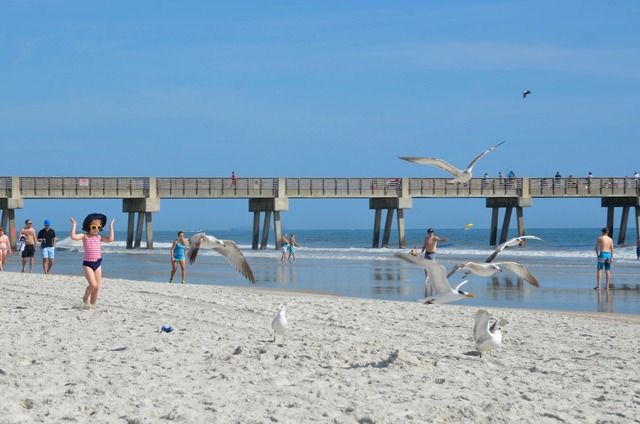 Chasing the seagulls is a favorite pasttime!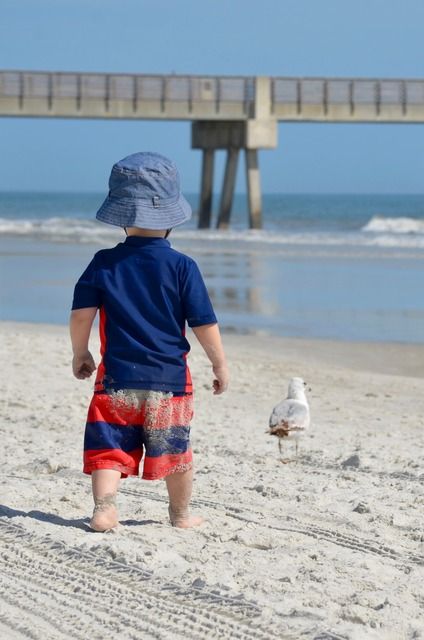 E.J. was a little more low-key about it.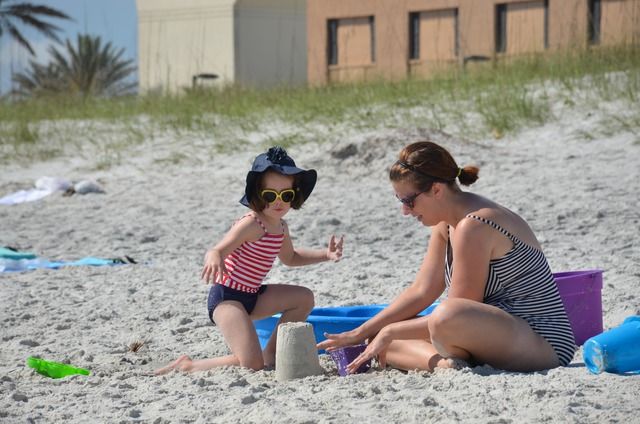 Building sand castles (which E.J. immediately came over to and smashed because BOYS)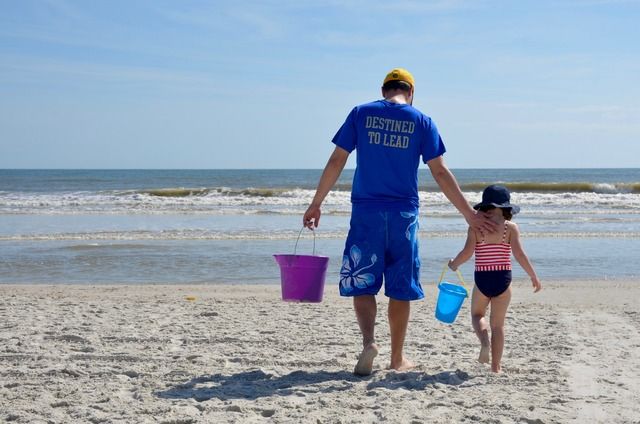 Eric and Ellie off to find some seashells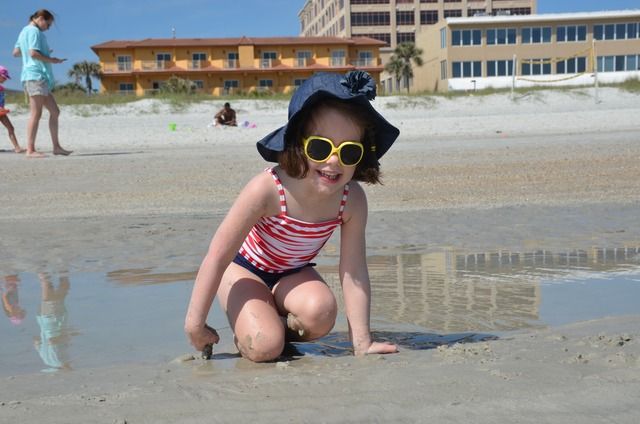 Ellie had an absolute blast!
It seems like every time we go to the beach and take pictures, I'm struck by how much Ellie has grown since we moved here. I have a few pictures of Ellie from various beach trips that stand out in my mind, and it's amazing to look at them and remind myself that she was younger than E.J. is now when we moved to Jacksonville. It hardly seems like it has been that long, but the proof is in the photos: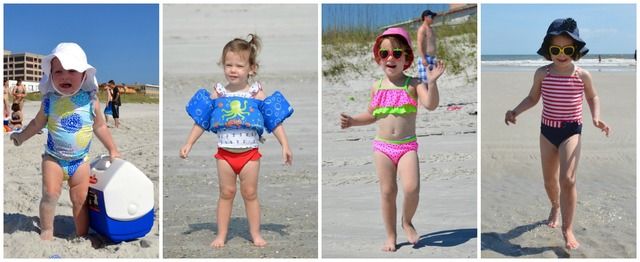 Ellie at the beach: August 2013, June 2014, May 2015 and March 2016. So grown up now!
They're both getting too big too fast, don't you think?