We had a really nice Father's Day this year. Or at least, I think so! It was pretty low-key, but nice. As gifts, I turned a couple of nice pictures of the kids golfing with Eric into coloring pages and had them color them and write notes to him on the back. Then, we spent the day doing a little family golfing.
We really just hit the driving range and putting green, but the kids just loved being able to golf with Daddy. They both really enjoyed hitting the ball when he helped them, and took some swings themselves, too (E.J. may have shown the makings of a golf temper?).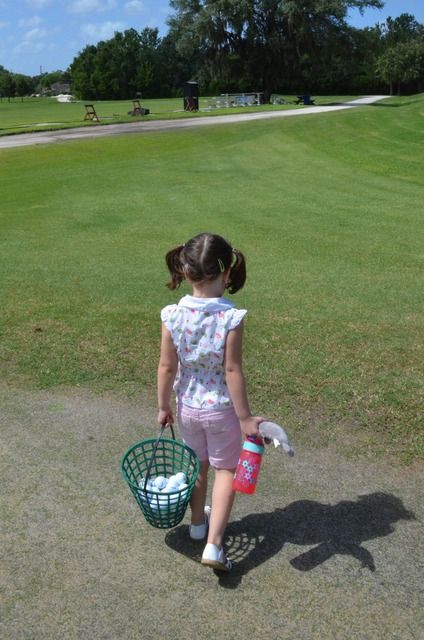 Look how cute she is with her bucket of balls!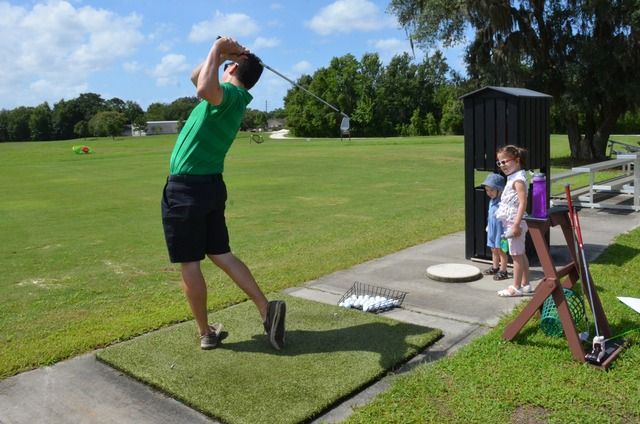 The kids watching their daddy closely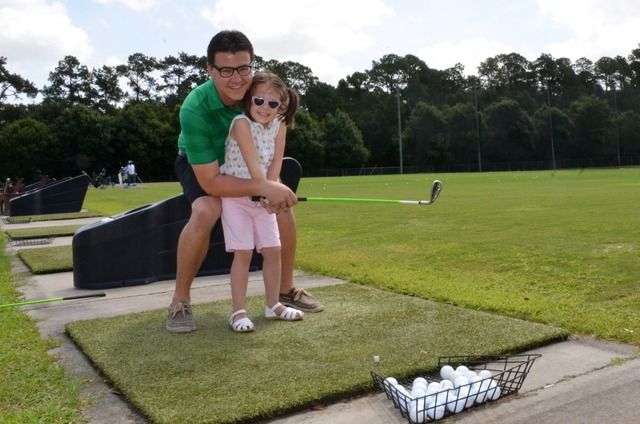 VIDEO: Ellie golfing with Daddy.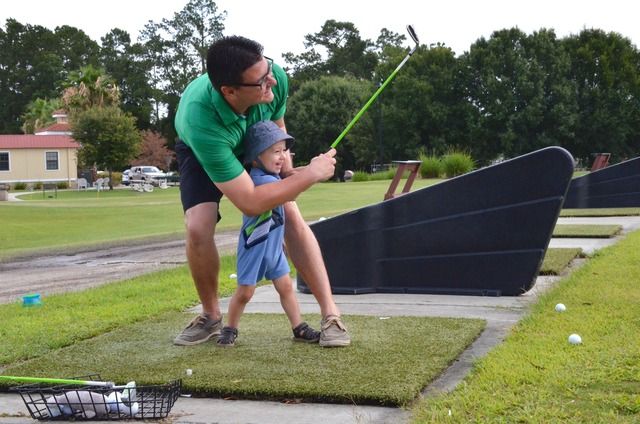 VIDEO: E.J. golfing with Daddy
VIDEO: Well, I thought it was a pretty good shot, but judging by the way he whipped that club up and over his head, he expects more of himself.
The putting green was a little more of a free-for-all than the driving range, but luckily, the green came fully-stocked with makeshift light sabers for E.J.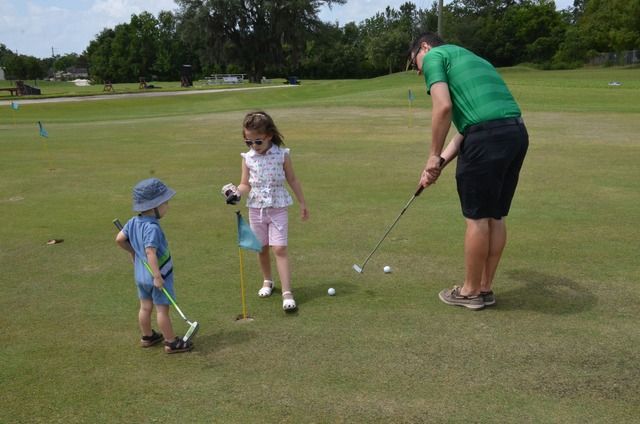 No respect for Eric's putt.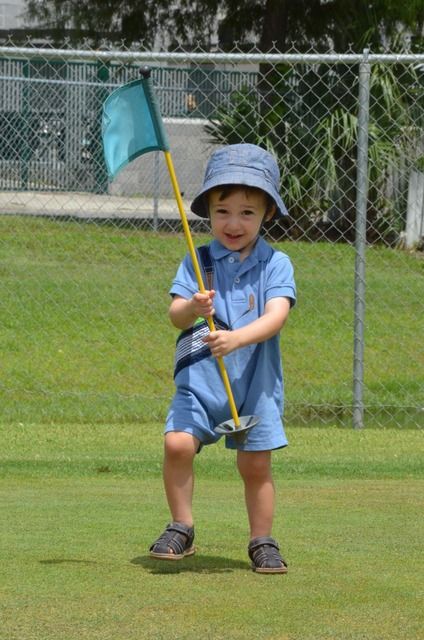 He's ready to defend the galaxy, one golf green at a time.
Everybody had a really nice time and as soon as we left, Ellie asked if she could go golfing with Daddy again next week. I think we have a regular Daddy/Kids activity in the making!
Happy Father's Day, Eric!