The whole reason I went to St. Petersburg as early as I did for E.J.'s baptism weekend was to spend a little extra time with my cousin Molly, nephew Santiago and aunt Debbie. Molly and Santiago were in town from Illinois for a two-week Florida vacation at Debbie's house, so I knew I had to get in a little extra cousin time aside from the baptism itself!
We had planned to go to a splash park in the morning but Ellie's sinus infection changed the plans to a low-key day at my dad's house. Molly, Debbie and Santiago came over around lunchtime and we got right down to business with the introductions - this was E.J.'s first time meeting any of them!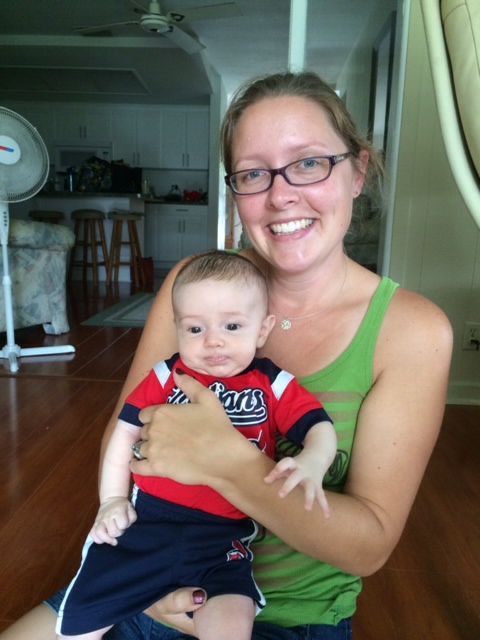 E.J. with his Aunt (and Godmother!) Molly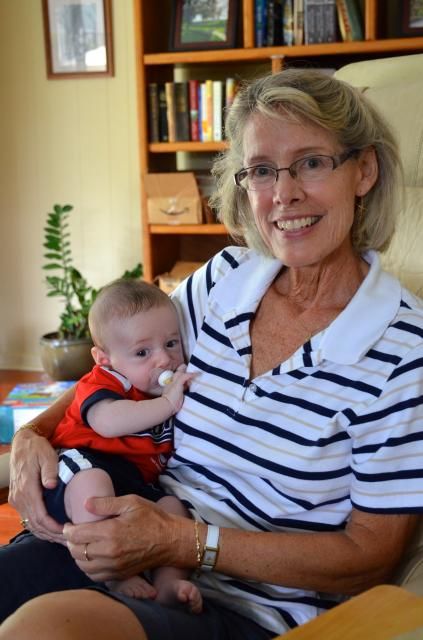 E.J. and his Great Aunt Debbie
Santiago checking out the baby who stole both his positions as youngest cousin AND only boy in this generation of the family. Lucky for E.J., Santiago doesn't seem to hold it against him.
E.J. was a particular hit with his cousin Santiago and Ellie (no surprise there). Those two were quite doting!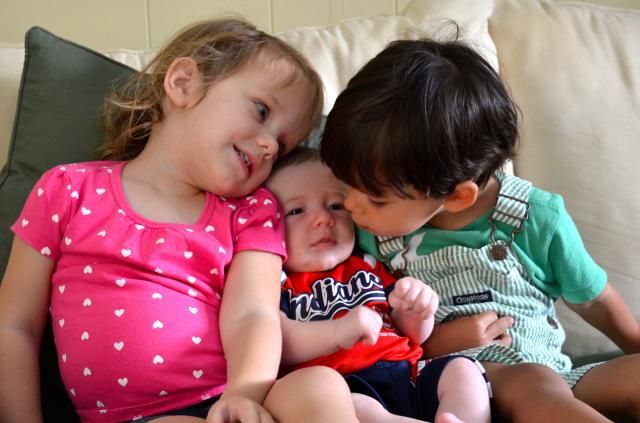 They love him so much they may smoosh him.
The older two examining the newbie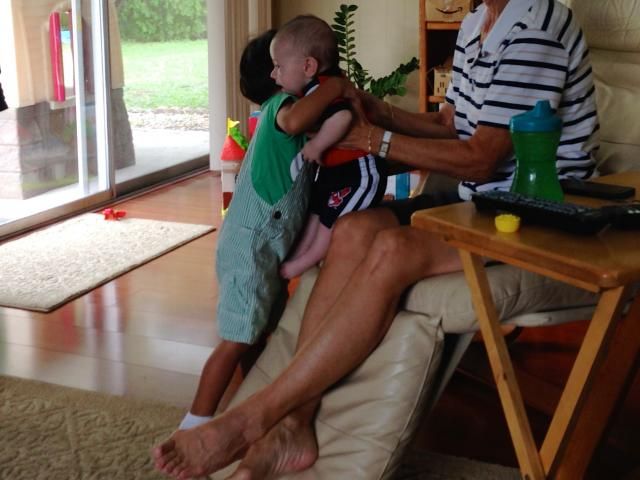 Santiago gives great hugs!
Aside from fussing over the youngest cousin, Santiago and Ellie spent some time having tea parties, playing with Ellie's toys, treating us to a piano duet and sliding down the footrest of my dad's recliner.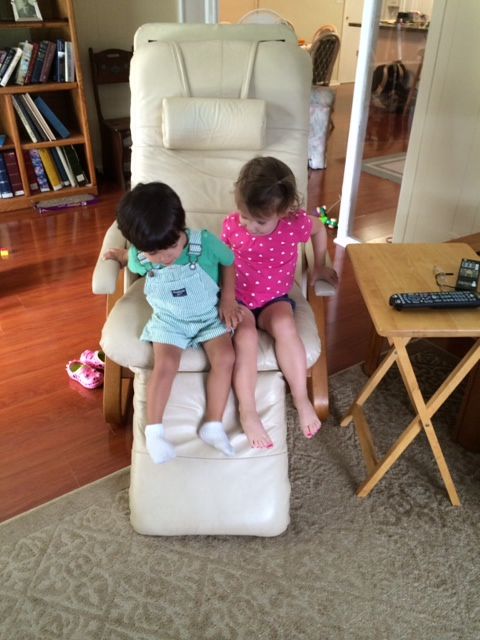 Sliding on the chair together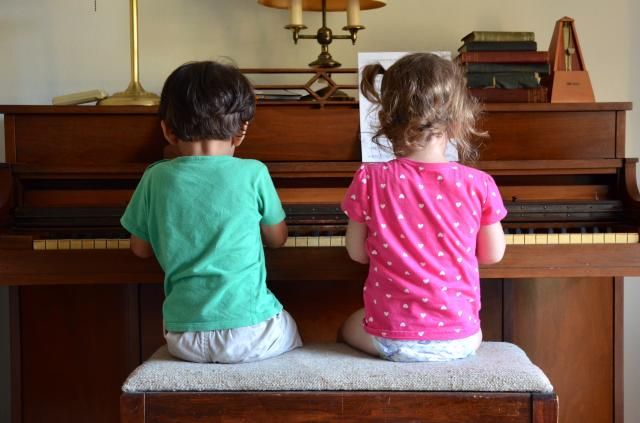 I love that those two are finally getting to be old enough to play
together
!
Two of the three kids took afternoon naps (you'll never guess which one didn't, ELLIE), so the grown-ups had some time to chat, too, which was very nice.
Being able to see Molly as often as I do has really been a major advantage to being back in Florida. Molly and I have been very close since we were kids, and I think having kids of our own has only made us more so. I'm so glad Molly has been able to come visit her mother in Florida as much as she has and that I have been able to take advantage of that for more time with her, too! Molly is expecting her second child in March (right around Ellie's birthday!), so I assume a visiting hiatus is looming ahead, but for now, I've been enjoying the frequent get-togethers, and I'm so glad our kids have had that opportunity, too! I hope that they will end up being as close of friends as Molly (and Heather) and I are!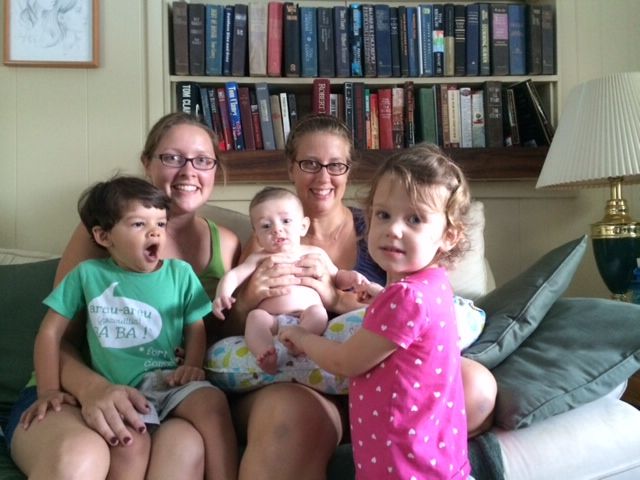 Thanks for spending the day with us, Debbie, Molly and Santiago!