In addition to the baby shower, Eric, Ellie and I had some fun in St. Petersburg this past weekend. This visit was most likely our last visit until after the baby is born, which is a little crazy to think about, but it was nice!
We hit the road on Friday...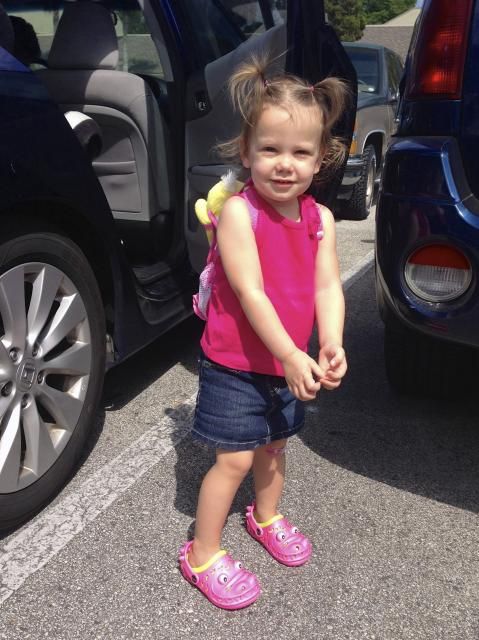 She stuffed Peabody into her backpack and was ready to go!
...and spent Friday evening at my dad's house, unwinding from a long day.
On Saturday, we tried to take Ellie to the Dell Holmes Splash Park, only to find it didn't open until May 1st. (Lame! This is Florida!)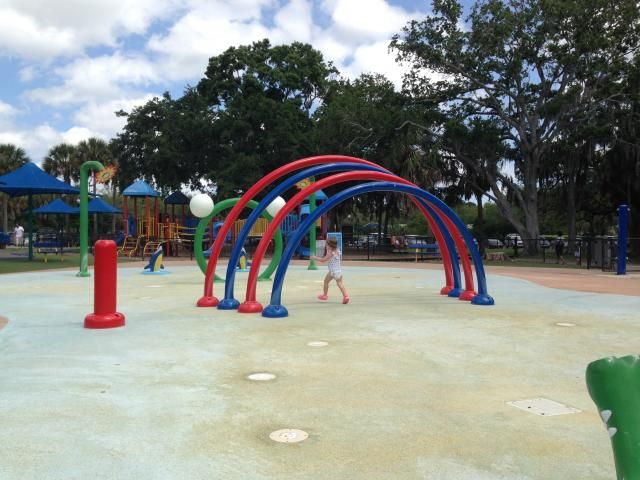 Poor kid, just running around a dry splash park.
Luckily, Ellie was willing to roll with the punches so we just hung out at the playground.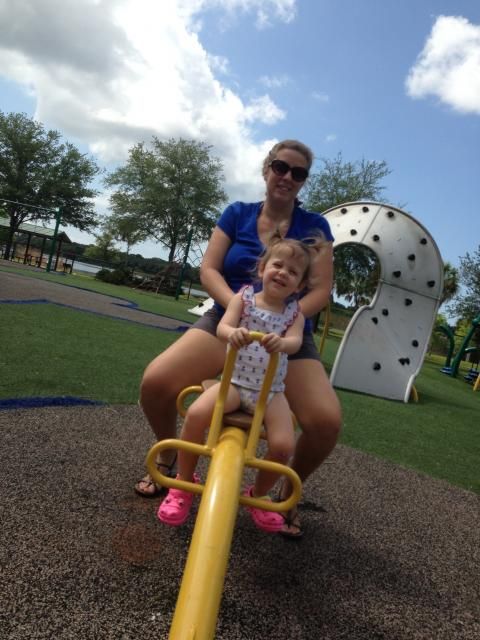 She was very excited about her first see-saw experience!
Then it was back to my Dad's house for some snoozing.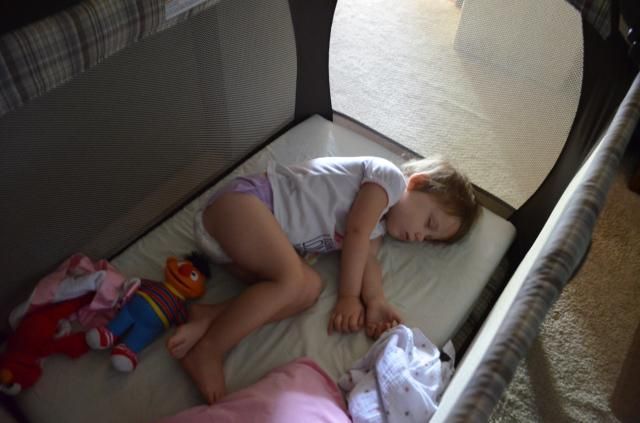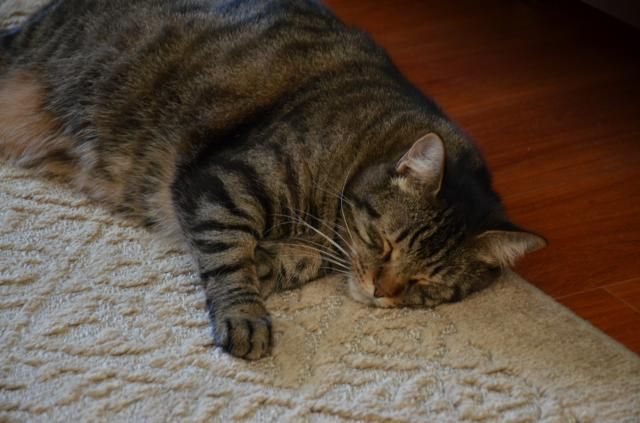 Saturday night, I went to a Girls' Night Out at Painting With A Twist, put together by my stepsister Julie. My mom and I went together and had a great time. I brought along some alcohol-free merlot, which is every bit as disappointing as you may expect. All the purple teeth, none of the warm, fuzzy feelings. Rude.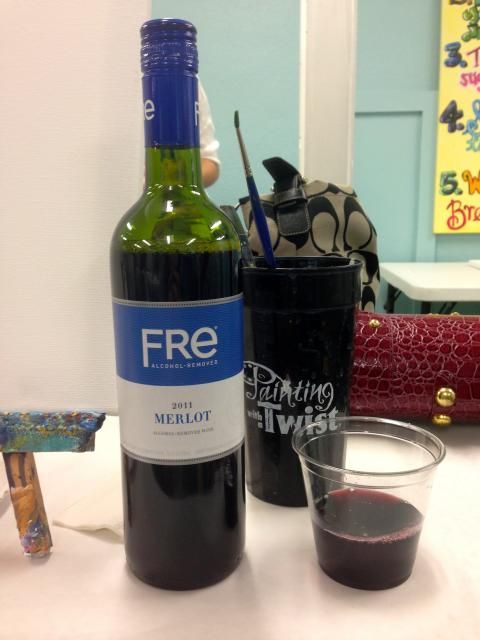 Painting With a Twist, preggo-style
But, I enjoyed the painting portion of the evening and was quite pleased with my finished product.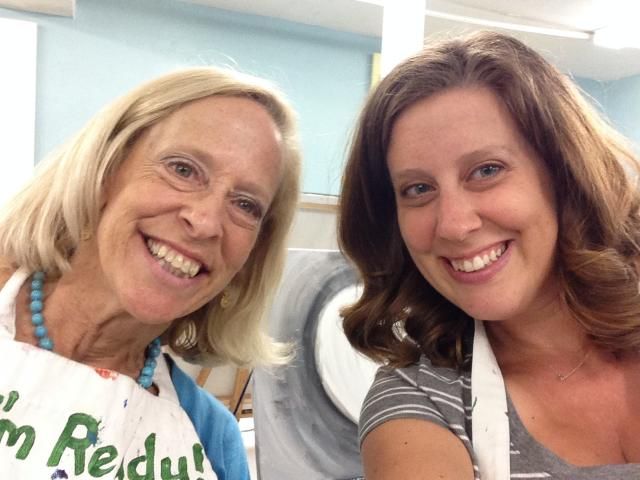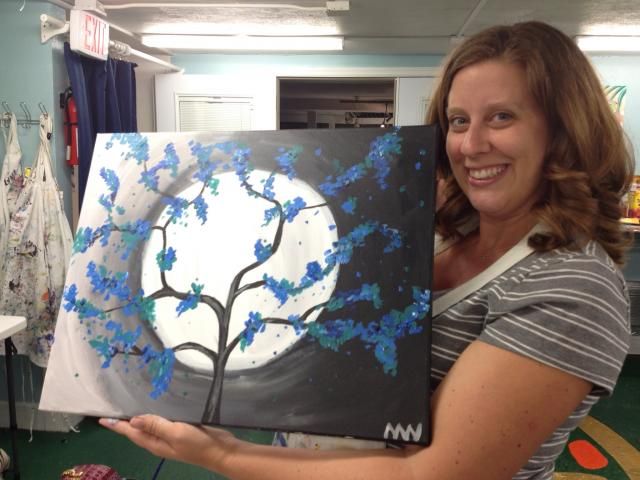 The group with their masterpieces!
Meanwhile, Eric was on Ellie Duty. Ellie requested another playground trip so they went to Fossil Park for some fun before bath and bedtime.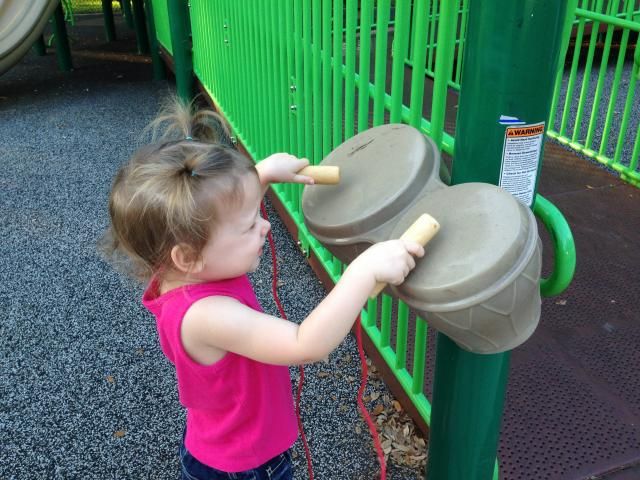 Jump rope handles make excellent drumsticks.
Then, Sunday was the shower. Eric golfed while the ladies partied, and then as soon as it was all over we went straight back to Jacksonville. It was a very quick trip, indeed!
And now we stay put until Plus One arrives. But, the fun isn't over yet: we have a couple visitors lined up this month (starting with our friend Jeff this weekend), I have a new case coming in tonight that should keep me rather busy with work for the next week or so (
read
: don't be surprised if I take another brief blog hiatus!), Ellie starts swim lessons this weekend and we are continuing with Plus One preparations (we're finally ordering his crib tonight!). My goal is to be as ready for baby as possible by June, but we'll see how far we really get by that point. Busy, busy!